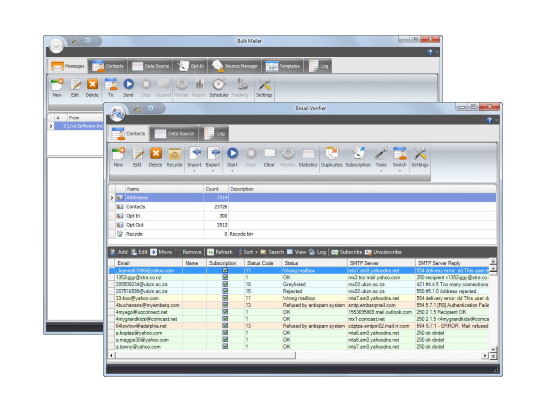 Email Marketing Studio represents a package of professional software for targeted email marketing campaigns and email lists management.
The set includes 2 programs: Bulk Mailer and Email Verifier,. These tools are going to help you with all major tasks in your online business: check your mail lists for validity, send bunches of emails fast and effectively, provide automatic responses when you are out of the office and can't assist your customers right away.
Last but not the least advantage of Email Marketing Studio is its price. You save $55, when you buy all the 3 programs in one set.